What's A Coverlet?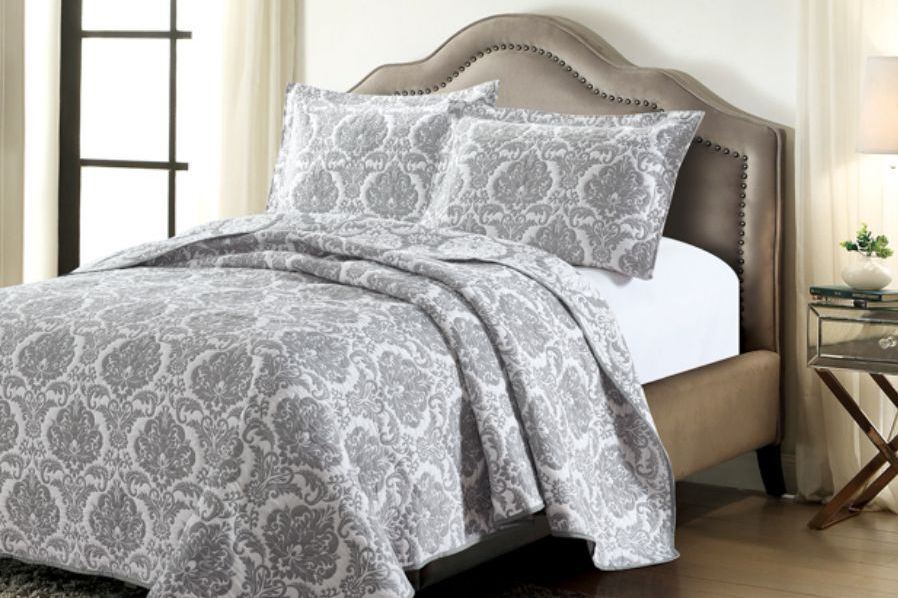 Coverlets, quilts, doonas, bedspreads —the list goes on and on. With so many names for blankets, it can get confusing. Yet we're here to help you get to the bottom of it! Simply put, a coverlet is a decorative bed covering. It's a lightweight, non-reversible bedspread and usually features a woven or quilted pattern. Both practical and decorative —coverlets can be stand-alone bed coverings or combined with a doona/quilt for added warmth. As it's an element of bedding that's on display, it's visually appealing and comes in many stylish colours and prints. The coverlet is usually smaller than a traditional bedspread. While a bedspread gives a glamorous all-encompassing look and drapes all the way to the ground, coverlets typically finish at the top of your bed skirt.
Difference Between Coverlets And Quilts?
While both bed coverings, the most significant difference is the greater warmth that quilts provide. Designed specifically for this purpose and with a long celebrated history, quilts are much thicker. Usually, they consist of three layers: a top decorative layer, a padded middle layer filled with down or down alternatives and a bottom layer —all stitched together. Consider the season when choosing between the two —they both can be beneficial just for different needs.
Benefits Of Coverlets
It's great if you're looking for a modern look for your bedroom. And it has the power to instantly transform your bed, as a coverlet can be used solely with sheets —you don't need anything else. This simplifies yourbedding and turns the morning chore of making your bed into an easy and blissful experience. All you do is lay out your coverlet over the bed and smooth it down. Voila, you're done. A neat and presentable bed in seconds.
The lightweight nature of coverlets means they're very versatile. And also more comfortable and breathable in the summer than a traditional quilt. If you need extra coziness in the winter, you can easily fold a coverlet over a doona. Or because the coverlet is so lightweight, you can fold it up into a bed runner and place it at the end of your bed as an accent. There are many possibilities!
As the top layer, coverlets act as a great protector for your other bedding. They'll keep your sheets clean and safe from dust, mites and pets. It'll be a joy to sleep on spotlesssheets every night. Machine-washable, coverlets are low-maintenance and easy to clean.
If you're in the mood for a different vibe in your bedroom —a new coverlet will do the job. You don't need to go out and buy a whole new set of sheets (no else can see those anyway), throw a new coverlet over your bed, and you've got yourself a unique style! Most often, they come in a variety of colours and prints. If you choose wisely, a quality coverlet can make a significant impact on your room.
Have we got you interested in coverlets? Here are a few favourites from our collections.
---
Leave a comment