What is Included in a Quilt Cover Set
Author: Manchester Collection Date Posted:15 July 2022
Should you buy a quilt cover separately from the set? What is a quilt cover set anyway? Frequently asked questions and here are the answers to them.
If you're looking for bedding that is as warm and cosy as a comforter but much easier to maintain and more lightweight, you're in the market for a quilt cover. Sometimes known as a duvet cover, quilt covers go over your quilt or duvet, depending on what you call it. They are used as a protective cover.
If you want a quilt cover, you can either purchase it as is or you can buy one. And if you want to buy a full set, you need to know what is included in it as well as a few other things.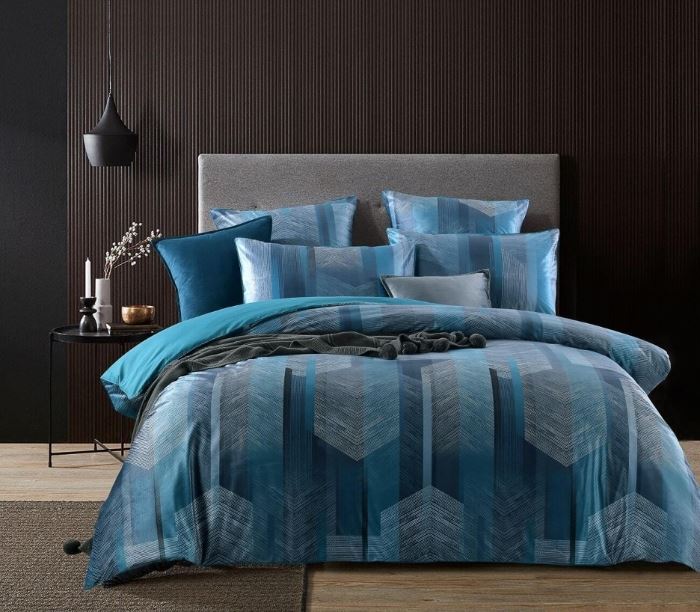 Quilt cover set meaning
A quilt is a type of bedding that is filled with either feathers, down, wool, or a synthetic alternative. By itself, a quilt can be hard to clean and maintain, which is why people use quilt covers. Just like you should use a pillowcase to protect your pillow, you should use a quilt cover to protect your quilt.
The quilt is supposed to fit perfectly into the cover and be washed when needed. And as for the entire set, it comes with two matching pillowcases so you can have beautiful bedding that matches and fits your style.
Why do you need a quilt cover?
Quilt covers aren't just a fashion statement or a luxury. Anyone who owns a quilt should see them as a necessity. Here are a few reasons why you need a quilt cover.
Protect your quilt
If you simply use your quilt by itself without any protection, it will get dirty faster than you think. But dirt and stains aren't your only concern. With even just regular use, you can also damage your quilt. A loss of feathers or small rips is common when people don't protect their quilt with a cover.
Simple maintenance and cleaning
If you get your quilt dirty, cleaning it is going to be a long and expensive process. But with quilt covers, all you need to do is occasionally throw it in the washing machine with the rest of your laundry.
Add aesthetics to your bedroom
Quilt covers come in various colours and patterns, and regardless of what your aesthetic is, you can easily find a cover that will fit well with your style. You can make your bedroom come alive and be a perfect representation of who you are.
Save money
Cleaning a quilt cover is hard as we already mentioned, but it can also be very expensive. If you have a couple of duvet covers you switch out when one is in the wash, you will keep your high-quality and expensive quilt safe from any dirt and possible damage.
Use it as a quilt during the summer months
Quilts are usually used in the winter to keep you warm and cosy. But when it's hot outside but you still want to keep your beautiful bedding, you can use just the cover as a quilt if it's lightweight.
What is included in a quilt cover set?
A quilt cover set includes the quilt cover along with two matching pillowcases. The sizes of the covers are set by the retailer, but you can usually find these sets in all sizes.
The size ranges from the super king-size which is 180cm x 200cm and down to a queen-size which is 120cm x 190cm. Some manufacturers also offer quilt cover sets for twin beds, but they come with just one pillowcase.
As for the pillowcases, they are usually 50cm x 75cm, which is the size of a standard pillowcase.
Should you buy set pieces separately or buy an entire set?
While it is possible to purchase a quilt cover by itself, it's a better idea to buy an entire set. If you go for the set rather than individual pieces, it will be much cheaper for you.
Retailers usually discount items they sell in bundles so you will save money this way. And since it will all be sent to you in one package, you will also save on shipping. Additionally, if you purchase a set, you can be sure that the quilt cover and pillowcases match.
Tips for buying a quilt cover set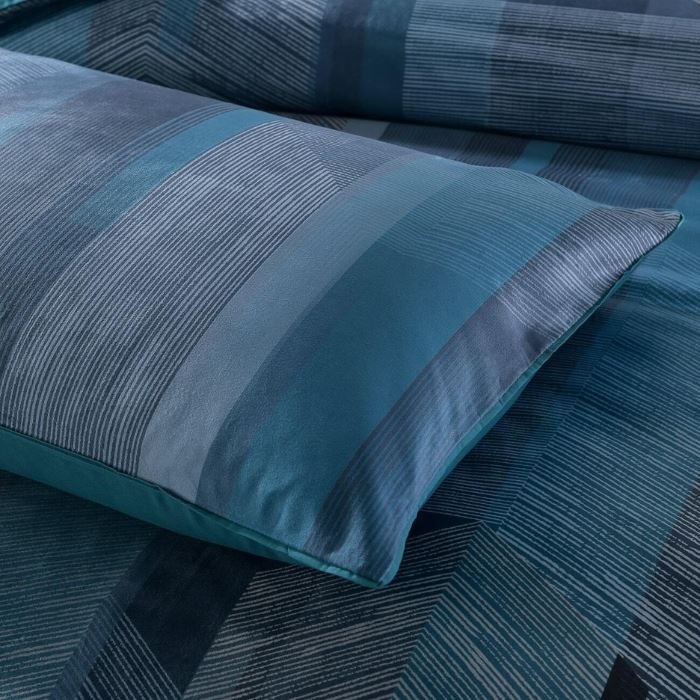 Let's go through some of the things you need to keep an eye out for when choosing the perfect quilt cover set for your bedroom.
Find the right size
If the quilt cover set you choose isn't the right size for your duvet, all the other features won't be important. An ideally sized quilt cover is about 5cm smaller in both width and length than your duvet cover so it can fit snuggly.
Check what material it's made out of
There are a lot of different fabrics manufacturers use for quilt covers, but the most popular choices remain cotton and polyester. And for those who are looking for a little bit of luxury, you can find covers made from silk or sateen.
The material of your quilt cover set also depends on the season when you're planning to use it.
Quilt covers made out of cotton and cotton blends are great for keeping you warm and are usually meant for the summer months. On the other hand, those made out of polyester and silk are more lightweight and ideal for warmer months.
Ideally, you should have at least two quilt cover sets, one for the winter and one for the summer.
Look at the thread count
The thread count of quilt covers refers to how many horizontal and vertical threads there are in the cover per square of 10 cm. Most people think that the higher the thread count, the more luxurious the fabric is, but there is a lot more to it.
While having a decently high thread count is important for comfort, you should also know that covers with an extremely high thread count trap heat and make it hard for air to flow freely. Because of this, it's always a better idea to find a duvet set that might have a slightly smaller thread count but is made out of high-quality materials.
Decide what style and design you want
You shouldn't just look for a quilt cover set that is aesthetically pleasing. Of course, you need to find a quilt cover set that will fit your bedroom interior as it was made specifically for you, but you also need to pay attention to the patterns.
Take a look at the décor and furnishing in your bedroom and make sure that both the style and design (patterns) are a good addition to the room and there aren't any clashing styles.
Be aware of the extra features that may come with your quilt cover set
Depending on which manufacturer you purchase the quilt cover set from, you will notice that there are certain features unique to each set. Some sets are made to be removed and put on much easier than others, some will not be machine-washable, while others will come in a pre-washed state.
5 beautiful quilt cover sets
Let's take a look at some amazing quilt cover sets you can get for your bed.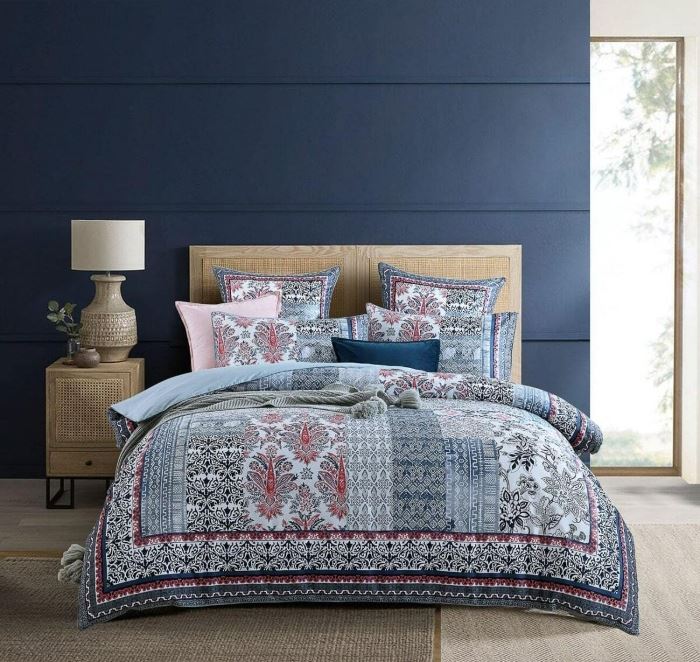 This beautiful quilt cover set is filled with different patterns that will easily fit into any space. Both the front and reverse are made out of 100% Cotton and have a 400 thread count.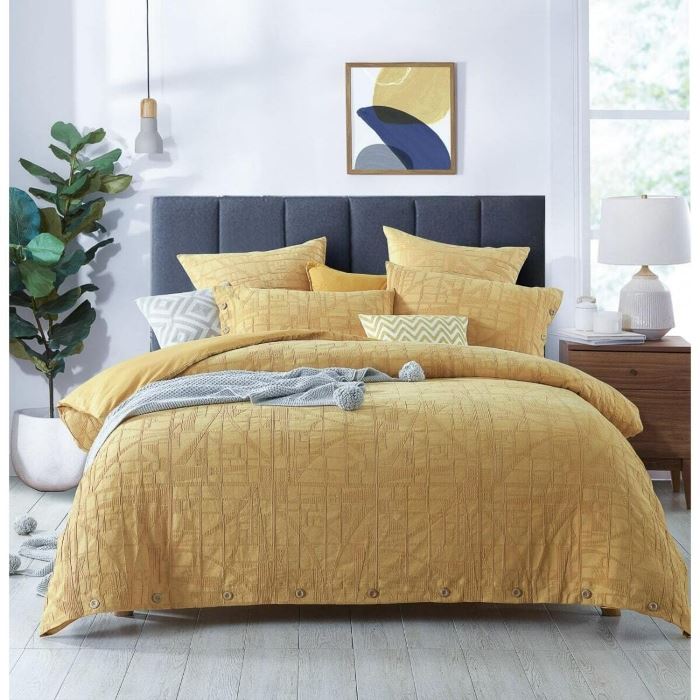 On the front, this quilt cover set is 100% cotton stone washed textured while the backing is a cotton blend. The yellow colour will look amazing when the sun shines on your bed in the morning.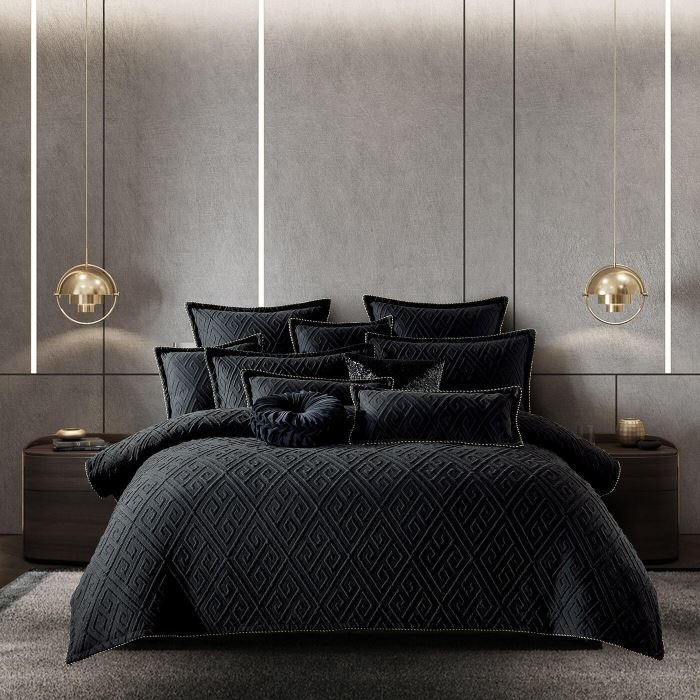 The classic quilted Greek Key style used for this black and gold quilt cover set will bring class and style into your bedroom. It's made out of a cotton blend while the front is polyester.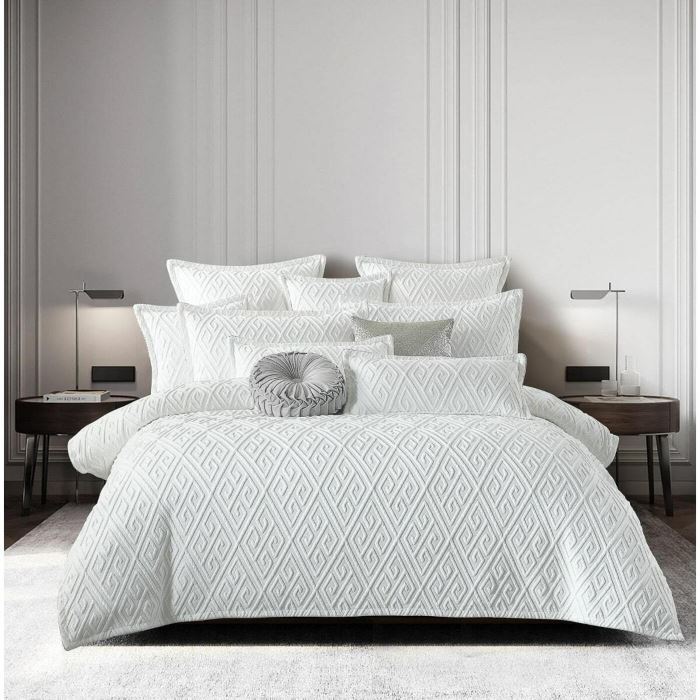 Using the same style and materials as the previous set but made in an antique white colour, this set is perfect for people who want luxury and warm tones.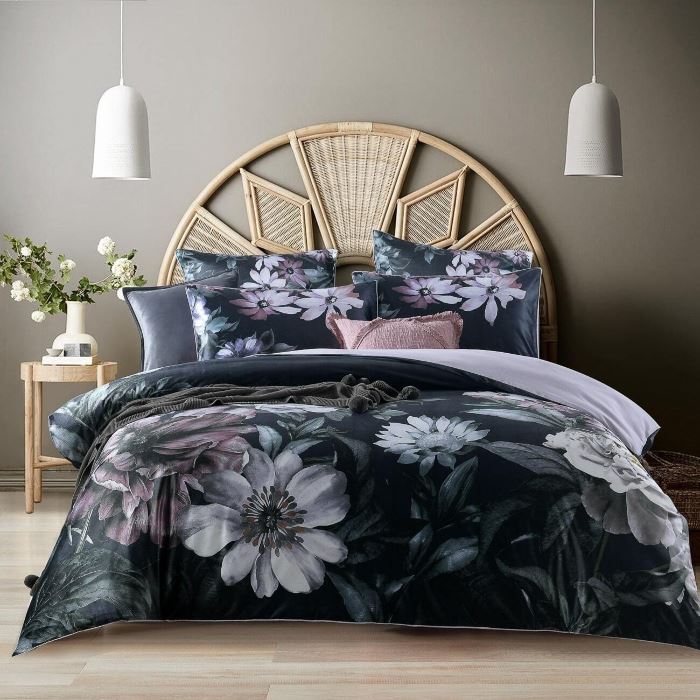 The floral print on this cover set is modern and beautiful without being overwhelming. It has a velvet front and a cotton blend backing, which makes it perfect for the winter months.
Conclusion
If you want your quilt to last for years but also add a sense of style, luxury, and comfort to your bedroom, you need the perfect quilt cover set. Experiment with styles, colours, and patterns to find the perfect fit for you. Be patient and you will find a quilt cover set that you will want to look at every day.
Remember that a bedroom isn't just a room to sleep in, it's supposed to be your sanctuary. So treat yourself with an amazing accessory and furnish your bed so it can be warm, inviting, and provide you with the comfort you need after a long day.
---
Leave a comment