How to choose the perfect bed sheets for your bedroom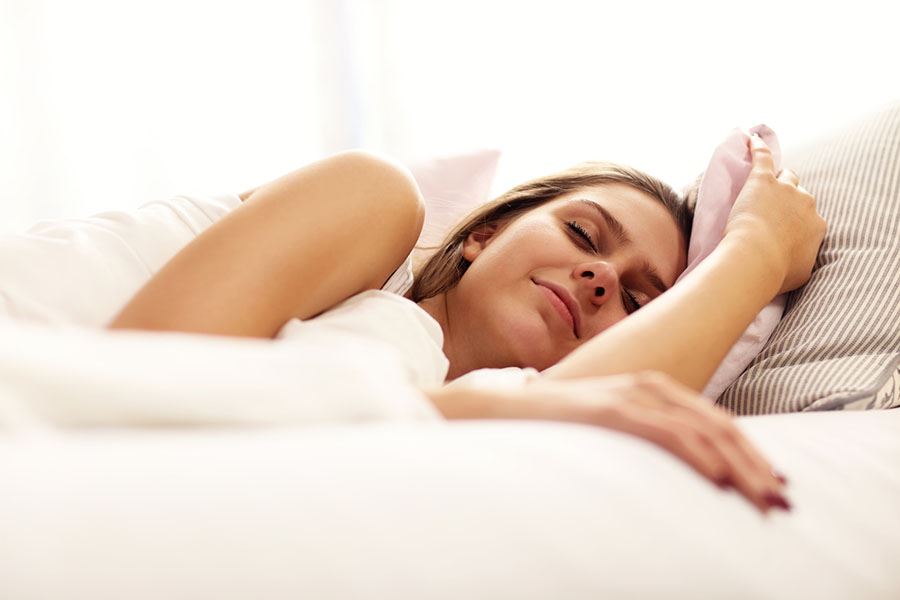 Good bedding is an investment. We spend a third of our lives sleeping, and yet we often put less thought into our bed sheets than things we might only use sparingly. A good night's sleep is paramount to good physical and psychological health. The right bedsheets will make sleep more comfortable, more relaxing, and ultimately, more healing.
Of course, this is easier said than done. With so many styles, fabrics, and thread counts to choose from, it can be easy to be inundated with information.
That's why we've put together this quick guide, along with a few helpful suggestions to guide you along the way.
Without further ado, here are 4 tips for choosing the perfect bed sheets for your bedroom.
Consider the thread count
Thread count measures the number of threads per square inch of fabric. There is, generally, a relationship between the thread count and the comfort of the sheet.
The lower the thread count, the less soft it will be. In fact, around 150 or so the fabric can even be quite scratchy and irritable. Luckily, it is very uncommon to find sheets with such a low thread count.
It can be easy to assume then that going as high as possible will provide the best results. After all, the higher the thread count the softer the fabric. Unfortunately this isn't always the case. Some thread counts can be inflated by manufacturing techniques; an 800 thread count sheet might actually be 200 thread count, but with quadruple-threaded yarn to inflate the numbers.
Popular thread counts include 250, 400, and 500. High quality sheets from reputable sources will provide excellent comfort and luxurious feel at these counts.
Fabric type will play a part in what thread count to look for. Our Hoteluxe 1000 thread count cotton sheetswill provide you the warmth, softness and comfort you'd expect from a high thread count. However when it comes to bamboo, 600 thread count sheetswill absolutely provide just as luxurious a feel.
In general, the higher the count the better — but understand that quality comes at a cost. If a high thread count sheet seems too cheap to be true, it likely is. It will be made of multi-threaded yarn that might not be terribly durable, and ultimately fall to pieces after just a few uses.
Look at the materials
A less ambiguous method of determining feel and quality is the material the fabric is made out of. Of course there will be some creative marketing to be aware of, so always thoroughly check to see what the actual composition of the fabric is. This may be well hidden in the packaging or item description.
Cotton – Traditionally considered the go-to sheet fabric. Cotton fabric is soft and breathable; they help insulate you to keep you cool in summer and warm in winter. 100% Egyptianprovides the highest quality, the highest luxury, but also the highest cost. Egyptian cotton sheets has the longest staple fibers that produce extremely soft, durable and luxurious sheets.
Supima or Pima cotton – This is an American grown cottonthat has long staple fibres. It is considered a cheaper alternative to Egyptian, while still providing superior comfort to most common bedding materials.
The cotton-polyester blend – Wrinkle free and reasonably priced, but without the cooling quality of pure cotton.
Linen – Ideal for warmer climates; soft, light, and cooling, not to mention supremely durable. They carry an associated cost, but they will last for many years.
Silk – Despite how thin and smooth it can be, silk is actually an ideal warm-weather fabric.
Synthetics materials – Rayon, polyester and acrylic should be avoided whenever possible. They're not as smooth or breathable as natural fibres, and can irritate those with sensitive skin.
What's the season?
As the above hints, different sheets are better suited for different seasons. Cotton is an ideal perennial fabric, as its insulating properties make it provide maximum comfort whatever the season.
Linen is best suited for warmer climates, combining all the elements needed to get you through humid summers in comfort. However, like cotton, they can also provide a level of insulation that makes them great all-weather choices.
Silk is simply not ideal in hot climates, despite its obvious stylistic appeal. Consider them as a seasonal addition to bring out in the cooler months for warmth and a switch in style.
If you don't want to overburden yourself with different seasonal sheets, choose a set that's cool in summer, and add warmth in winter through bedspreads and winter duvets.
What's your current look and style?
Last — but certainly not least — is to consider the style and patterning of the sheets. Are you building a new look from the ground up, or are you adding to what you already have? Will the colours contrast, complement, or simply clash with your style? Do you want the flexibility to mix and match as you please?
Neutral coloured bed sheets are ideal for just about every purpose. You can match them with other neutral colours, or use them to complement and contrast warm or cool colours.
Black bedsheets, for example, will create instant class paired with a white quilt cover or bedspread. Those same black sheets will make any colour you place on them truly pop, creating eye-catching designs.
Or maybe you prefer cooler, more relaxed styles. White bedsheets provide the perfect background to create a calmer mood, subduing more vibrant colours and creating a more subtle feel to the space.
At Manchester Collection we have dozens of sheet sets to suit whatever you desire. Select from luxury cotton, bamboo and linen sheets in a range of styles and colours. Add class and style to your sleeping space, and get the relaxed, rejuvenating sleep you deserve night after night.
---
Leave a comment