5 Best Sheets for Winter to Keep You Warm
Author: Manchester Collection Date Posted:29 July 2022
Want to find the best sheets for winter? We have listed popular five to keep you warm during this winter. See what the best sheets for winter have to offer.
When the colder season comes around, everyone's thinking about winter fashion and how to keep themselves warm while they're outside. However, it's also important to think about how you'll keep yourself warm when going to bed to avoid unpleasant and shivering nights.
During the winter months, you need to have two things to keep you warm at night - warm quilt covers and winter sheets. Changing your bedding depending on the season is crucial if you want to ensure a good night's sleep. And this is exactly why you need warm sheets during the winter.
Best winter sheets fabrics
Winter sheets are made out of different types of fabric compared to summer sheets. When looking for the best sheets for winter, make sure that you consider the following fabrics.
Cotton
Cotton is one of the most popular fabrics for sheets, great for both summer and winter months. When looking for cotton sheets that will keep you warm, it's best to opt for a bulky sheet paired with a heavy blanket. This combination will insulate the heat and keep you warm throughout the night.
If you have sensitive skin or want to get a fabric that is good for the environment, you should look for a sheet made out of organic cotton. While it's slightly more expensive than regular cotton, it's still affordable and won't give you skin issues.
Cotton by itself is a very versatile fabric and if you combine it right, you will be both comfortable and warm.
Bamboo
Another eco-friendly option that will keep you warm and snug is a fabric that is derived from bamboo, like Lyocell for example. Bamboo fibres are great insulators and they help regulate your body temperature.
This makes bamboo sheets ideal for all seasons as they keep you warm during the winter and cool during the summer. Of course, it's best to pair them with a warm blanket during the winter. Additionally, they're very soft even if they have a low thread count.
Bamboo sheets are highly absorbent and breathable, so you don't have to worry about waking up sweaty. And if they go through the proper processing, materials made out of bamboo are anti-microbial, hypoallergenic, and anti-fungal.
Silk
Those who are always looking for luxury often opt for silk sheets. And while silk is generally considered to be a thin fabric, it's still great for the colder months. This material retains heat and has similar wicking effects as cotton, which is why this is another fabric that's ideal year-round.
Since silk production takes a lot of time, money, and effort, anything made out of silk is on the more expensive side. However, with the proper care and maintenance, silk can have a much longer lifespan than other materials, so the investment is definitely worth it.
If you love the luxurious feel of silk but think it's only appropriate for warm weather, rest assured it's also great for the winter.
Flannel
Not many people have heard of flannel fabric and they usually confuse it with the flannel plaid pattern. But flannel is a fabric, and it's ideal for warm sheets. It's typically made out of wool, synthetic cloth, or cotton, and it's both insulating and durable.
Even though there are warmer materials out there, flannel will still keep you warm and snug but won't cause any sweating because it's a soft and lightweight fabric.
However, one thing you need to pay attention to when it comes to flannel sheets is fabric pilling which can occur after you wash and dry it multiple times. While this isn't a big deal for most people, it's still good to know what you should expect.
Fleece
Fleece is well-known for being one of the warmest fabrics for winter bedding. It's a thick and stretchy synthetic knit fabric that was built for insulating heat. This means that it isn't as breathable as the other fabrics on our list, but it's a great choice for chilly sleepers.
It is also a very soft fabric that will ensure your body temperature is regulated while you sleep. You will often find mountain climbing attire and winter sports gear that are made out of fleece thanks to the insulating properties of this material which will always keep you warm.
While it isn't ideal for year-round use, fleece is the perfect choice for those looking for the warmest option.
Linen
Even though linen is considered to be the perfect fabric for summer sheets, it's also great for winter sheets. Linen has a luxurious feel to it that gets better with time and regular washing. It's also incredibly soft, and most importantly of all, it has absorbent fibres.
Thanks to this, linen sheets will regulate your body temperature and lock in the warmth without feeling too heavy. The fabric is breathable and won't cause you to overheat or sweat throughout the night, regardless of how warm you are.
If your bedding consists of a linen sheet paired with a thick duvet inside a linen duvet cover, you can be sure you'll be warm and comfortable when you sleep.
5 Best Sheets for Winter
Now that you know what fabrics are ideal for winter sheets, it's time to find bedding that's ideal for you. You don't have to go out looking for the best sheets for winter, as we've hand-picked some great ones for you to consider.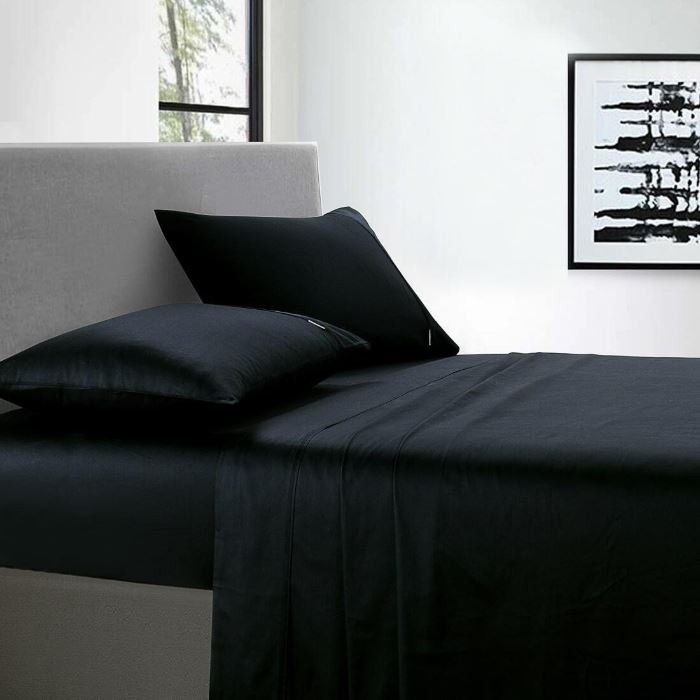 If you're looking for the perfect combination of comfort and style, this sheet set will fit perfectly into your bedroom décor. It's made out of soft cotton that will keep you warm throughout the night and its 400-thread count will make you feel as if you're sleeping on a cloud.
Incredibly soft and silky while being durable at the same time, this sheet is made out of sateen-woven cotton that is impossible to resist. The sheet itself is fitted and has a depth of 40cm. With it, you will also get a flat sheet and two pillowcases in the set.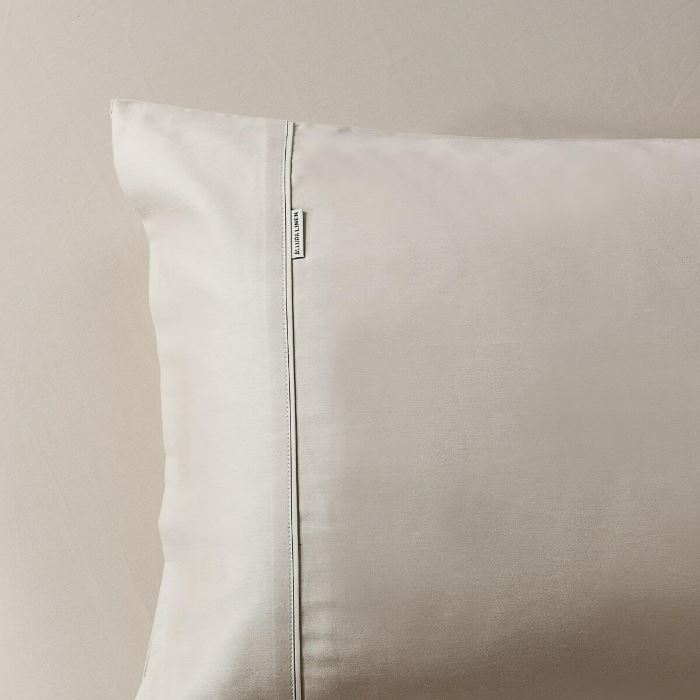 Those who have a mega king bed know how hard it can be sometimes to find sheets that fit well. But there's no need to look any further because this is the ideal sheet set for you.
Made out of 100% cotton with a sateen finish, this set is comfortable and soft. It's ideal for large beds and the fitted sheet can accommodate mattresses that are up to 50cm high. The sheet set is extremely durable and with proper care, it will last for years.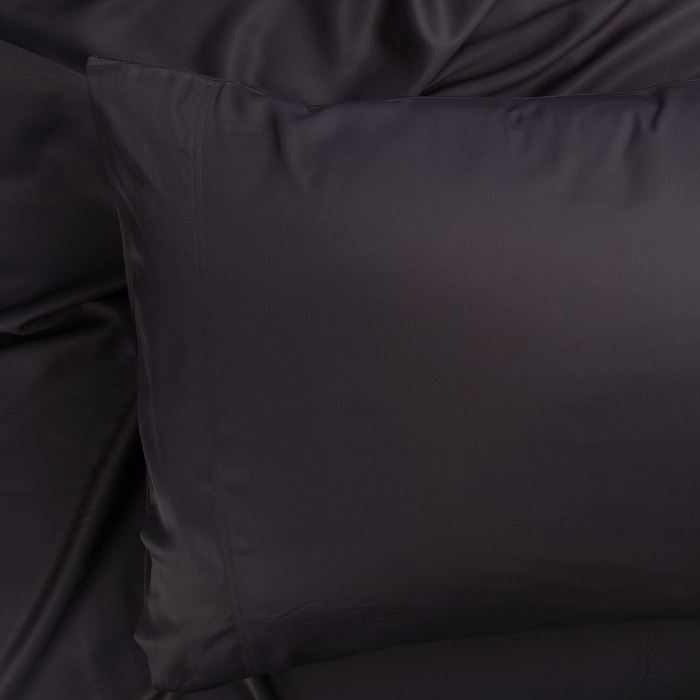 A queen-size bed requires royal treatment, which is exactly what this sheet set will provide. It's made out of 100% bamboo and has a silky smooth finish. It's great for both the summer and winter months and can keep you cool or warm, whichever one you need more.
The beautiful charcoal colour is ideal for those who prefer darker shades and the bamboo construction will provide you with everything you might need. It's thermo-regulating and hypoallergenic, so if you're suffering from any allergies or asthma, this sheet set is perfect for you.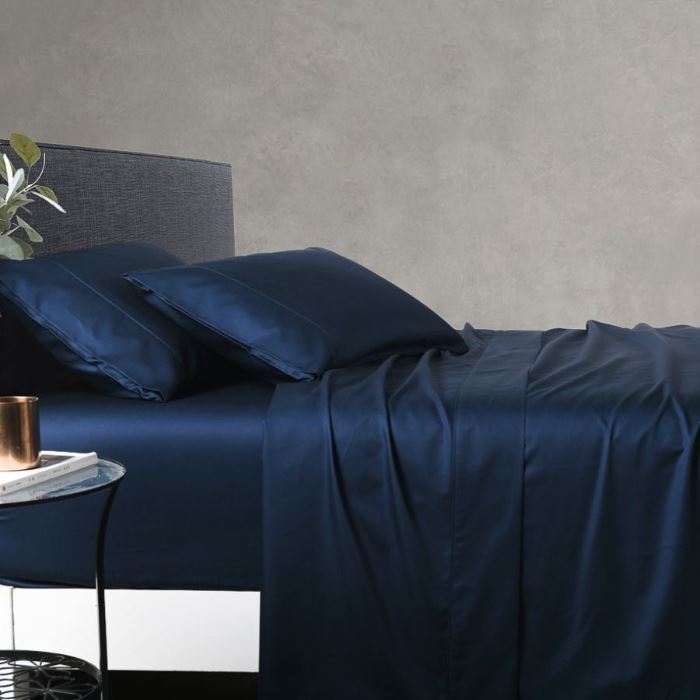 Another sheet suitable only for queen beds, this luxurious navy blue bedding will provide you with the comfort and luxury you deserve. It has a 1000 thread count and is made out of pure cotton so you can be sure it's silky-smooth and will soon become your favourite sheet.
Unlike the other entries on our list, this isn't a set but only includes a fitted sheet. Still, you can order the flat sheet and pillowcases separately. The sheet was designed for easy fitting thanks to the specialized elastic use and it has a 50cm wall depth.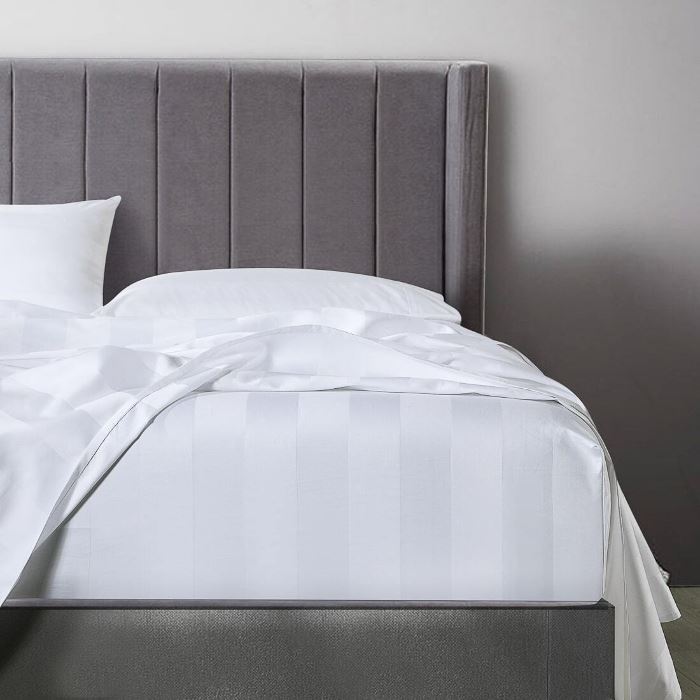 If you know anything about Egyptian cotton, you know it's the best cotton money can buy, and it's exactly what this sheet is made out of. With a 1200 thread count, we can guarantee that if you purchase this sheet, it will be the most comfortable bedding you have ever owned.
It was spun and woven out of the finest and best fibres available and it's designed to fit a king bed. Once again, only a fitted sheet is included, but you can purchase additional accessories separately.
Time to get snug
Is there anything more comforting than a warm and soft bed during a cold winter's night? If you're currently only using a thick blanket during the winter months, you don't know what you're missing out on. The perfect bed sheets are just what you need for that extra level of comfort.
The sheets we listed here will fit well into any bedroom and transform your bed into a warm cocoon you don't want to get out of. So just pick the one you like best and never worry about being cold during the winter nights again.
---
Leave a comment