How To Wash Your Doona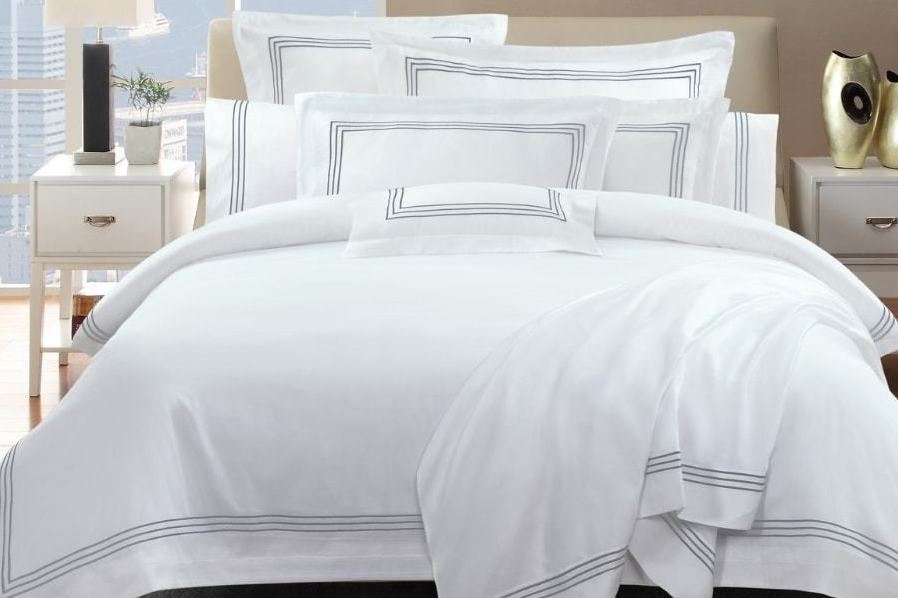 What a wonderful feeling a freshly cleaned bed brings! Usually, around the time spring rolls in, we like to give our quilts (doonas) a thorough wash and store it away clean ready for next winter. Doona covers are an easy cleanand usually a weekly job. But cleaning the actual doona can be a daunting task, so we're here to help with some simple advice. It will be worthwhile as there's a scary amount of dust mites, dead skin cells built up in our doonas over time. All of which can contribute to sleep issues, allergy troubles and skin sensitivities. And without further ado, let's wash a doona!
Check Cleaning Instructions On Tag
Before starting any washing, always check the instructions on the tag. If it says to "dry clean only", we strongly recommend you don't risk it and take your doona to a dry cleaner. You'll be surprised —the cost is usually reasonable and well worth it. As a general rule, though, usually a delicate/gentle cycle wash in cool water will be most appropriate for doonas. Also, take note of the fabric & fillingyour doona is made from. Normally cotton & polyester are very durable and should suit washing at home well. Just be extra careful with anything created with wool or silk —usually best to take to the dry cleaners.
Appropriate Washing Machine
For small doonas, a domestic sized washing machine is great, but larger doonas may not fit. If you've been blessed with an 8-10kg washing machine at home —you should be covered for most doona sizes. A good rule is to ensure there's enough room for a doona, laundry detergent and water to move around comfortably in the washing machine.
Best To Dry It On The Line
Do you dread having your doona come out of the dryer the size of a table napkin? No worries, we've got you covered. The foolproof safe method is to hang it on the line to dry. Out in the sunshine. Before hanging it, take care to shake it out so the filling evenly distributes. If you're using the dryer, make sure to set it to a low temperature.
No Washing Machine
If you don't want to choose the washing machine or dry cleaning route, we've got an easy option. The easiest way is to soak your doona in the bathtub. Add warm water (comfortable to the touch) and mild laundry detergent. You'll be astounded at how dirty the water gets —and so happy with yourself for undertaking the task. Gently stamp the doona and then let out the water. Fill up the bath again with water to rinse —and repeat this step as many times as needed. Before taking the doona out of the bath, try to remove as much excess water as you can —we recommend gently rolling it up.
Storage
You've spent all this time cleaning your doona perfectly —and we want to give you some easy tips, so it stays perfect during the storage phase as well.
Store it in a cool, dry place. Important to avoid any exposure to moisture and light.
Linen/canvas storage bags work well, as they allow the doona to breathe.
Try to avoid plastic storage bags as they restrict air circulation.
On the hunt for a new doona? Perhaps a piece from our collection will be just whatyou need.
---
Leave a comment