How To Make Your Bedroom More Romantic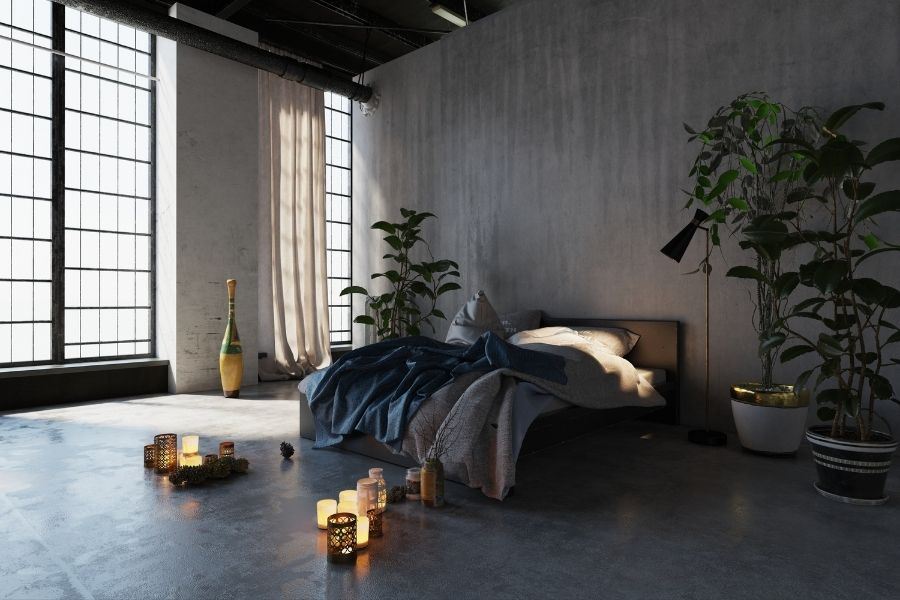 Birds preen and fly around, searching for twigs for their nests. Your bedroom should be like your own nest, a place for only you and your beloved. Fill it with treasures, colours that you both like — you can decorate the rest of the house for family & guests — but make your bedroom a calming sanctuary for just the two of you. Below are simple tips to help you along your way and make your bedroom more romantic.
1. Signature Headboard
If there's one piece you plan to spend on, spend it on the bed! As the focal point of your room, a luxurious headboard will help to set the tone. There are a few recommended options depending on your style.
anything in velvety, highly textured fabrics will give a moody & romantic feel





if you're after a more seductive vibe, choose headboards with bold curves and metallic finishes





dreamers and hopeless romantics alike should select ornate antique headboards, that conjure up feelings of the Palace of Versailles




Do you imagine yourself sleeping surrounded by soft, sheer curtains? Then live out your real-life fairy tale with a canopy bed. It's like nothing else if you want an ethereal, romantic feel to your bedroom.
2. Luxurious Bedding
An essential component of your bedroom after your bed? The bedding. It's an inexpensive way to bring a sense of luxury. And clean, premium sheets will enhance your sleep and allow you and your partner to cherish the time you have alone. Romance appeals to the senses. Choose textures & fabrics that are soft, luxurious and that you yearn to touch. Our range of satin sheets below says romance is in the air.
https://www.manchestercollection.com.au/bedding/sheets/satin/
Perhaps, you'd like a more relaxed aesthetic. Think a "stay in bed all day" type of vibe. Achieve this with plenty of throws, textures and linens in neutral colours. Or go for an all-white palette and evoke the dreaminess of clouds. Here are a few pieces to get you inspired.
https://www.manchestercollection.com.au/home-decor/throw-rugs/
https://www.manchestercollection.com.au/vintage-washed-linen-sheet-set-silver
https://www.manchestercollection.com.au/amari-white-quilt-cover-set
https://www.manchestercollection.com.au/soho-1000tc-quilt-cover-set-blush
3. Scents for Sensuality
Candles are a tried & tested way of creating instant romance in a room. And scents can remind us of memories. Make treasured memories with your partner with our selection of scented candles.
https://www.manchestercollection.com.au/home-fragrance/scented-candles/
To make your candles extra sensual and a little less conventional, try these tips:
fix them onto the wall with nooks, ledges or candle holders





hang them from a shelf in a teardrop candle holder




buy glass cloches to house the candle in




4. Personalise your Room
Personalise your room, so it reflects the happy times you and your partner shared. Furnish it with memorable photographs or hang artwork of both your favourite places, activities.
5. Try to remove distractions
Emphasise and see your bedroom as a romantic sanctuary where you and your partner can spend quality time together. Think about removing other distractions from the room — and this will be different for everyone. Here are a few possibilities to consider.
go tech-free: move the TV out of the bedroom & charge phones in a different room
remove clutter: be sure to have well-organised storage & don't let unfinished projects (laundry etc.) gather
---
Leave a comment