Decorate Your Home Using Afterpay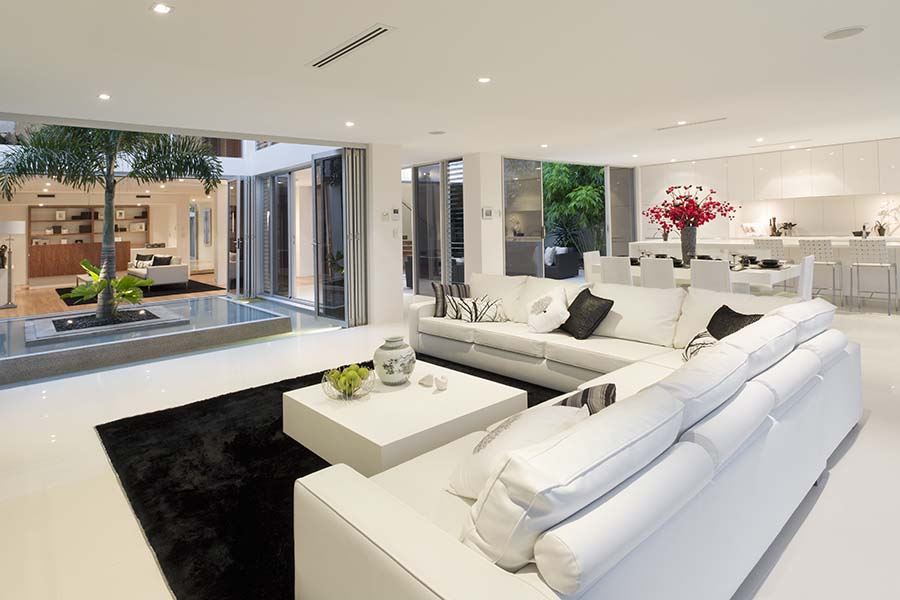 Up until recently, you basically had one option to buy something you couldn't immediately afford: laybuy, or layaway. That meant taking your item to the back of a shop, getting it put away, and slowly paying it off until you'd paid the full price. You couldn't get your item until you'd finished paying, which could take weeks or months.
Over the last few years we've seen a major switch to a new form of payment system: get now, pay later. That means you get to pay off your order afteryou've already taken it home.
There are several systems in place today, but our preferred method is called Afterpay. It's convenient, manageable, and can let you redecorate your home today while paying it off tomorrow.
How Does Afterpay Work?
AfterPay is a simple online system that allows you to break up your purchases into 4 equal payments. Each payment is due two weeks apart.
You can use Credit or Debit Cards to pay through Afterpay. If you've never used the system before, you'll need to pay the first 25% amount at the time of purchase.
However, if you've used the platform and are known to make your payments, you can get the item straight away and make your first payment two weeks later.
There's typically a $500 limit on Debit payments. Credit card limits can be variable and depend on a few factors — the individual store might have a limit, and Afterpay may impose its own limit.
Afterpay doesn't charge interest or a service fee. They make their money by charging retailers the right to offer the service, as well as through late fees. Afterpay has very affordable late-fees, ranging from $10 to either 25% of your order, or $68, whichever is lower.
You'll be reminded ahead of time when an Afterpay payment is due, so you can make sure there's sufficient funds in the appropriate account.
Redesigning Your Bedroom With Afterpay
Say you wanted to redo your bedroom using Afterpay. Let's assume that you have a $500 Afterpay limit when using a debit card. How would it work?
First, you'd simply search our range of bedding. You could get a luxurious 400 threadcount sheet set, a mattress topper, and a new doona all for a little under $240. Throw in two velvet cushions to add a splash of contrasting colour and you'll bring your total to around $320.
Next, add all of these items to your cart and go to the checkout. Here you'll get an option to pay with Afterpay. This will take you to the Afterpay payment portal.
Creating an Afterpay account is quick, easy, and above all — free. You'll be asked a few basic questions, and for a payment method. Afterpay will then let you know how much each instalment will cost and when it's due.
Our $320 sale would cost just $80every two weeks. If it's your first time using Afterpay, you'll need to pay the first instalment upfront. If you have a good reputation with them, you won't need to pay anythingfor two weeks.
And that's it. You'll receive your order, and Afterpay will remind you every 2 weeks about your upcoming payments. It's that easy.
Benefits of Using Afterpay to Redesign Your Home
Using Afterpay has many advantages:
You don't need to wait before receiving your order. You get a new living room or bedroom now and pay later, unlike traditional laybuy/layaway purchases.
There's no interest charged on purchases.
You get to easily manage your finances. Large purchases can be broken down over 2 months rather than needing to come out all at once.
You're given fair warning about upcoming payments to make sure the money is available in the account.
Late fees, should they ever come up, are designed to be manageable and cannot exceed a certain amount.
With Afterpay, there's no reason to wait before breathing new life into your home decor. Check out our extensive range of bedding, decor, towels, and more today. You could be living in a refreshed, revitalised home before you know it.
---
Leave a comment