Choosing the perfect quilt size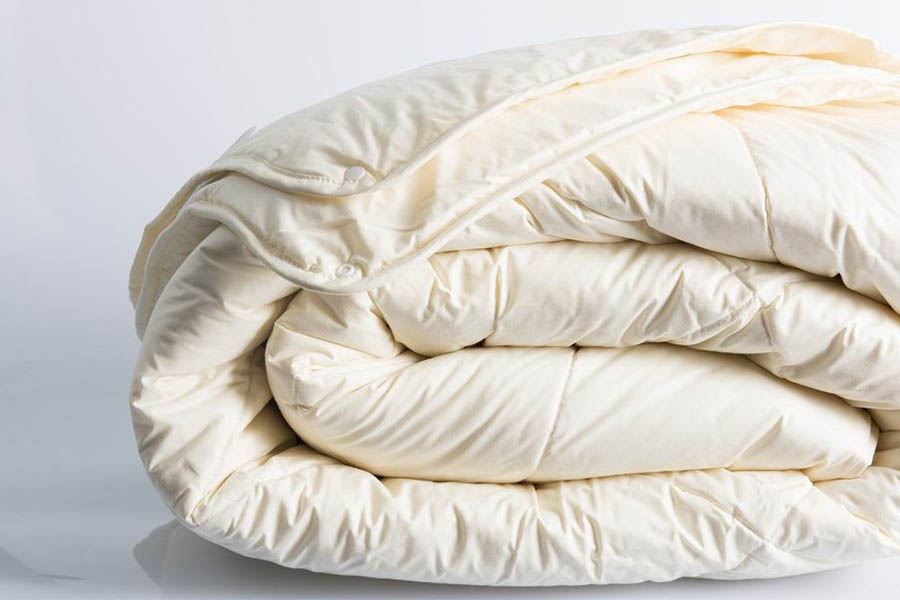 One of the first things to look at when shopping for a new quilt/doona is the size of the quilt. There's no point buying the perfect quilt if it's sized for a single bed and you have a king bed.
Sounds pretty straightforward, right? Just be careful. Australian standard quilt sizes are different than many other counties, so best to check size. Apart from deciding what quilt you are going to buy, it's important to take note of the size you are buying. As size also affects doona selection, this is something we know quite well with experience. A larger quilt will offer better warmth retention properties due to less chance of air escaping and therefore greater warmth. Please keep this in mind when selecting a doona.
Tip: If upsizing a quilt size, with all things being equal, you will feel the quilt becomes warmer. Therefore, retaining the type of quilts you are comfortable sleeping with, in a larger size will feel a lot warmer.
The benefits of upsizing your quilt size are:
• Larger quilts look more aesthetically pleasing on a bed. Luxurious and make the bed feel larger in the room.
• Generally, a larger quilt will result in greater warmth as there is less of a chance of cool air entering the quilt due to its heavier weight, and greater warmth retention properties.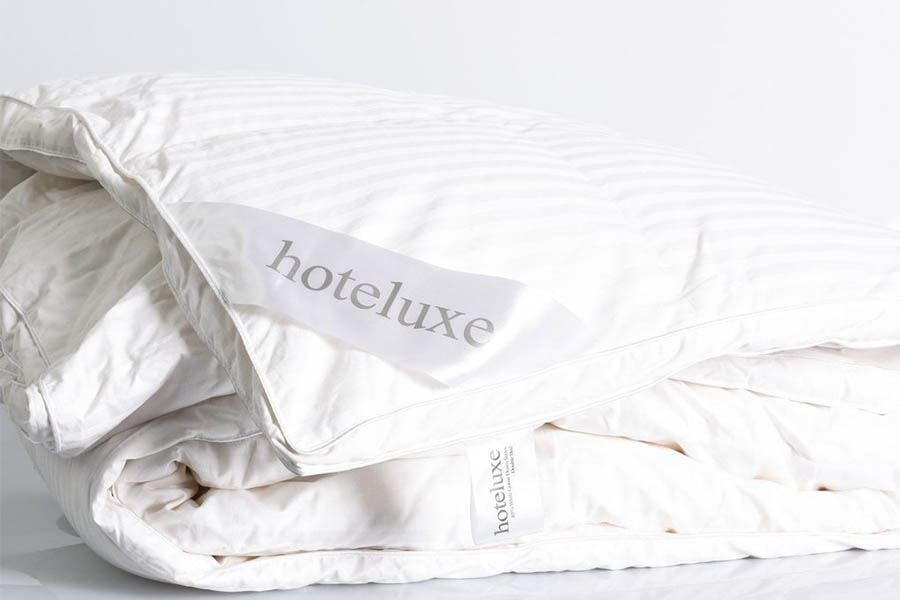 What size Mattress do you have?
Single bed mattress

, stick to a single quilt where possible:

Depending on the height of the mattress and where you are using a mattress topper, a single bed would be enough. In some cases, however, a double quilt would be required usually if you find that you open at night.

A single bed quilt/doona measures 140x210cm
If you have a king single bed mattress

, a double quilt doona offers the best coverage:

A double bed quilt is the only choice available, as manufacturers don't manufacture a king single-sized tailored quilt. However, the double quilt doona does fit on nicely, and it offers a nice size quilt for sleeping. Some people try single how every it's not cover the mattress appropriately.

A double bed quilt/doona measures 180x210cm
If you have a double bed mattress

, we recommend upsizing to a queen quilt doona:

A double quilt on a double bed is a perfect selection for when the mattress is slow and only one occupant is sleeping on the bed. Otherwise, a queen quilt would offer better coverage for a more optimal sleeping comfort. Plus, the look of an oversized quilt cover makes the bed look luxurious and makes the bed look larger in the room.

Note, that the queen is only wider than the double, but the length remains the same.

Depending on your preference, a double bed doona measures 180x210cm while a Queen Bed doona measures 210x210 ( so you get another 30cm on the width )
Do you have a queen-sized bed mattress?

Upsize to a king quilt doona!

A queen quilt is normally sufficient for standard queen size height mattresses up to 30cm, but today, most new mattresses are fitted with extra layers such as memory foam, which results in mattress heights of 40cm+. Some people even with a lower mattress still choose King, given that it offers an extra 20cm in the width, so couples find the quilt better for sleeping.

To achieve a nicer look, you need to upsize to a king-sized quilt doona to sufficiently cover a larger mattress. Note, the king quilt is wider than a queen quilt, however the length will remain the same.

A queen bed doona measures 210x210 while a king bed doona is wider by 30cm, so 240x210cm, but again as per above, lenth is the same.
If you have a king-sized bed mattres

s - Why not upsize to a super king quilt doona?

If you have a high mattress and find that the quilt feels small, we have a super king-sized quilt donna's available.

These are just a few things to note when upsizing. If you are deciding to upsize from King to Super King, both the width and length of the quilt are larger by 30cm (or approx. 15cm each side). The 15cm difference on either side is normally a good amount of length to achieve that optimal look that is desired when preparing a bed.

We have many super king quilts you can select from.

A king size doona measures 240x210cm however, a super king doona measures 270x240cm - offering an extra 30cm on width and length

This, I believe, is an easy decision. When choosing a doona, given the size of the quilt, I'd normally avoid heavy quilts if you have a problem with weight as it tends to become a lot heavier.

That's why down quilts or mid-filing quilts tend to be popular with super king-sized mattresses. Given the larger size, the air pockets within become trapped as there are no cold spots coming in, therefore, you don't need a heavy quilt (e.g. 600g wool doona) unless you prefer that extra weight. We tend to find our white goose down quilt or Microwool Quilt popular in this size.

A super king doona / quilt measures 270 x 240 cm, this is the largest in the australian market.
---
Leave a comment