Brighten Up Your Bedroom With Quality Bedspreads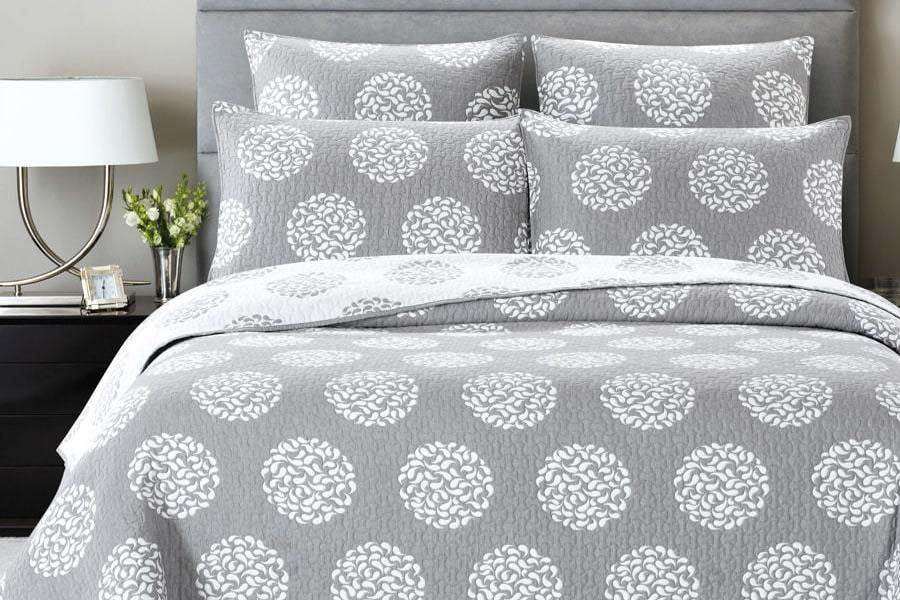 We spend a third of our lives sleeping, making the bedroom one of the most-used rooms in the house. Most of our days start and end there — obviously we want them to look presentable. And, if we can help it, we want to do so with the least amount of fuss possible.
Making your bed first thing in the morning is the first task most of us face — and often ignore. But most people don't realise that making your bed is more than just being presentable. It actually has real benefits:
Bed making is on the top of most highly successful people's lists of things to do. In 2014, US Admiral Willian H McRaven gave an inspiring speech; if you want to change the world, start by making your bed.
"If you make your bed in the morning, you will have accomplished your first task for the day. It will give you a small sense of pride, and it will encourage you to do another task, and another, and another… And if, by chance, you have a miserable day, you will come home to a bed that is made. That you made. And a made bed gives you encouragement that tomorrow will be better."
So between making your room presentable and starting your day right, making your bed is fantastic.
And that's one of the reasons we love bedspreadsso much. With bedspreads, making your bed neat and presentable in the morning is simple — and with the right set, makes your room so much brighter.
What's the difference between a bedspread and a quilt?
A quilt is a thick bed covering often made of cotton or linen, filled with down, down alternative, or polyster. They're usually designed to provide maximum warmth and comfort during the winter, while remaining breathable during the summer.
A bedspread is a lightweight, typically decorative bed covering. In summer they can readily replace a quilt, as they're not as heavy or warm.
Owning both a bedspread and a quilt allows you to easily swap out as seasons change, from warm winter bedding to cool summer bedding.
What are the benefits of bedspreads?
Bedspreads have quite a few benefits.
They're a great way to protect your bedding from dust, dirt, pets, or other hygiene concerns. They simply go over the top of your other bedding — including the quilt — to form a presentable, protective layer.
Bedspreads can be used to quickly change the entire look of your bedroom. Rather than replace an entire sheet set, just use a bedspread to add a new, complementary design to your room. Add quick splashes of colour or design and break up the look of your room easily.
They're much more comfortable in summer than a traditional quilt. They're thinner, lighter, and more comfortable as the temperature and humidity starts to rise at night
Lastly, as we said in the introduction — they turn making your bed into a breeze. Just throw the bedspread over your sheets and quilt and you've instantly got a presentable bed to come home to.
Bedspreads at Manchester Collection
Our bedsheet sets at Manchester Collection feature a bedspread and matching pillowcases to allow you to create a consistent style. Classical, but vibrant and stylish, our bedspreads are designed to brighten your room and make your life easier:
Ultra soft cotton blend for easy care.
Polyester filledfor better insulation and comfort.
Comfortable & soft to touch, creating the perfect sleeping environment.
Neutral tones complement a range of interior palettes. Easily add these bedspreads to your existing styling today to quickly add a complementary flare.
Machine washable fo no-fuss cleaning.
See our entire range to discover how easy it is to add colour and style to your bedroom, today.
---
Leave a comment