Brand Spotlight: Bellevue Home Living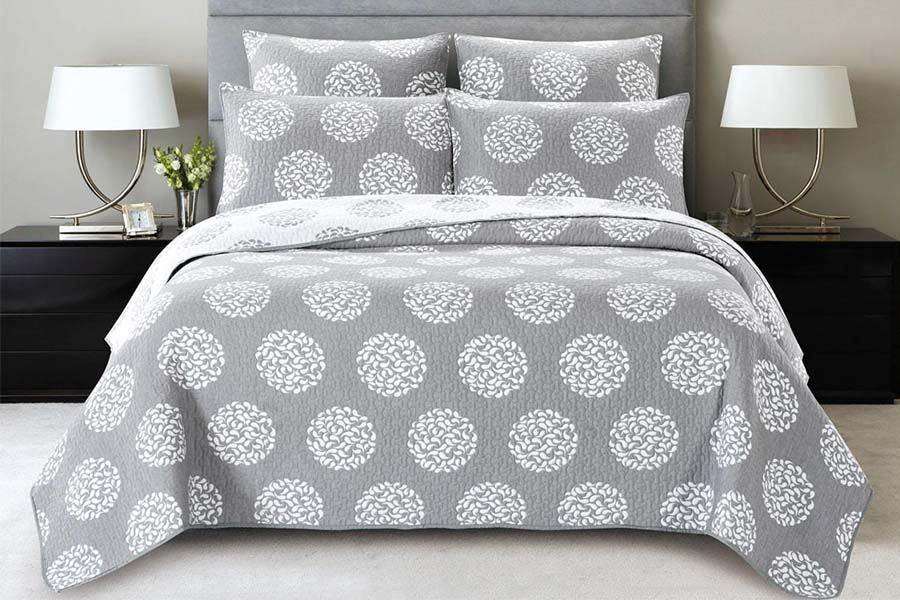 Are you looking for luxury quality with reserved but eye catching styling? Then look no further than our Bellevue Home Living brand.
In contrast to our Hoteluxe brand, which is styled around the simplistic elegance of a luxury hotel setting, the Bellevue Home Living brand features a broader colour pallet to add more variety to your styling choices.
Wrap yourself in cool, calming blues while you sleep, or brighten up your living spaces with splashes of warmth. Whatever you choose, the Bellevue Home Living line will help you create the home you always dreamed of.
Bring luxury and style to your home with Bellevue Home Living
Bedroom, bathroom and beyond — whatever room in the house you wish to redesign or add to, Bellevue has something for you.
Nothing makes unwinding after a hard day's work easier than an infused room with your favourite scent. Diffusers are the easiest and fastest way to enhance your room with your favourite scent, elevating your mood, and setting the scene either for you or when you're entertaining guests.
There are a number of perfumes to choose from. White tea in particular adds a pleasing but neutral scent to your home, providing a welcoming environment without overpowering the nose.
Bellevue reed diffusers are small, discrete, and easy to work into any aesthetic you may choose. They're perfect additions to any room of the house — use a relaxing scent to drift you to sleep, mask bathroom odours, or simply create a pleasing scent throughout the house.
The Cody cotton throw by Bellevue is an easy way to add colour and texture to your bedroom or lounge area. The subdued orange colour provides warmth without overpowering other colours in the room, and can be a quick, easy addition to any space.
Throws are excellent for their softness, texture, and ease of use. They're one of the few pieces of homeware or bedding fully intended to be thrown about in an effortless manner, without need to worry about wrinkles or careful placement.
Add them to your bed to contrast or complement your bedding. Lay them over your couch to add style and an easily accessible blanket. Or simply drape them where you please to add an easy touch of colour where needed.
We've written about our love of bedspreads in another article. A bedspread is a protective layer for your bed somewhat like a quilt, but thinner and lighter. In the hotter months you can even use them as a cooler alternative to those quilts.
Bedspreads are the perfect way to quickly and effortlessly redesign your room, add colour, or simply enhance what you've already done. They lie on top of your other bedding and can be used to make even the messiest bed perfectly presentable in moments.
The Addison bedspread by Hoteluxe has a light and dark side with abstract floral patterning. The neutral white and grey tones will easily contrast or complement any styling you may already have. Simply turn down the bedspread to create instant contrast between the two layers.
Choose from an alluring range of quilt cover sets to add colour and life to your bedroom
Whatever look, style or feel you're after, you will find something in the Bellevue Home Living range to create your dream look.
After the classical simplicity of washed linen? The vintage washed linen quilt cover setis for you. Create a timeless, elegant look with this 100% natural linen fabric set. The fabric has been stone washed to create a gorgeous, relaxed look and soft feel on the skin.
The fibres are resistant to most creasing issues, yet the natural unprocessed look adds to its vintage appeal, perfect for that relaxed understated contemporary décor.
Or you can create a relaxed nature feel with Bellevue's Evie quilt cover set. This premium quilted cover provides maximum comfort and warmth while livening your room with a bright floral design. The cool blue and green colours against a white backdrop will create a calming environment perfect for relaxation and good sleep.
For relaxation without the vegetation, the cool blue and teal hues of the Delle quilt cover setwill do the job. Complement the cool colours against a neutral backdrop, or contrast them with warm tones for a more eye catching aesthetic.
Or perhaps you'd feel more at home with the simple pastel geometric patterns of the Braidy quilt cover set. This cover features a geometric inspired design with pastel colours on a white backdrop.
Whatever you choose, theuniquefabric of all of the Bellevuesets gives a softness and smoothness with long lasting durability. The fabric also resists creasing and washes easily.
And this is just the tip of the iceberg. The Bellevue Home Living range has much to offer any household. View our extensive range today and see how Bellevue can help breathe new life into your styling today.
---
Leave a comment