Manchester Collection Westfield Airport West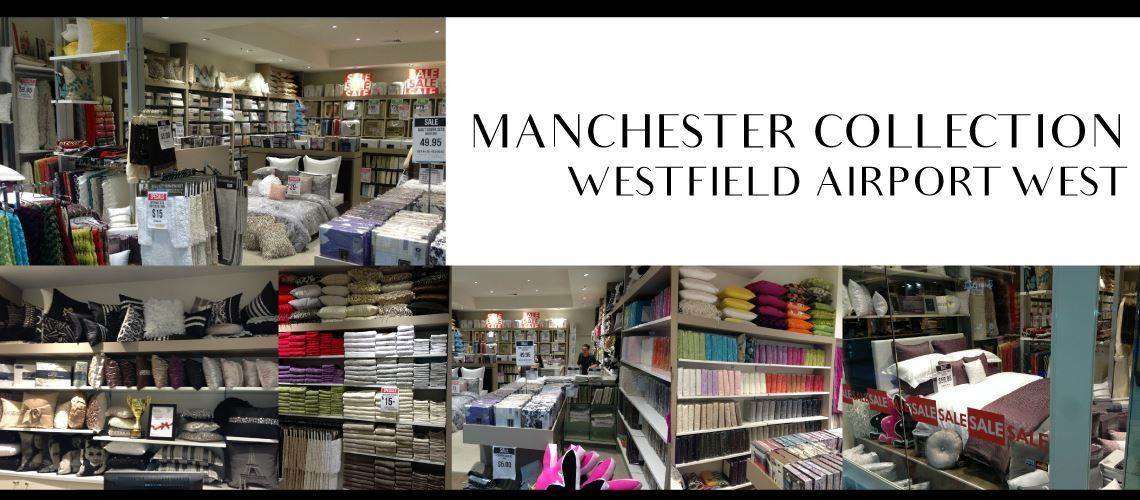 STORE LOCATION

Shop 152, 29-35 Louis St,

Airport West VIC 3042

Westfield Airport West

Near coles

Phone: 03 9335 4626

Manchester Collections Airport West in Melbourne, a massive homemaker style store is one of our most extensive and sought after store in the eastern region of melbourne. Featuring an incredible range of cushions, homewares, bedlinen and home decor, that cross all different aspects of home living design. Manchester Collection in Westfield Airport West Shopping Centre tops the "must visit" list when on the shopping for bed and home decor.

Manchester Collection's range includes:

100+ styles of cushions from Madras Link, Rapee, Pavillion, Logan and Mason and more!
1000+ styles of homeware from Albi, Amalfi, Flair, Pure Homewares and more!
100+ styles of bedlinen and sheeting from Allura Linen, Bellevue Contemporary Living, Hoteluxe, Metropolitan Homewares and more
100+ styles of bed accessories from Metropolitan Homewares, Bellevue Contemporary Living, Logan and Mason, Davanci and more!