Descriptions

---
Our MicroWool quilt is developed in a mid weight 350gsm. Great for warm sleepers who perfer to have abit of weight but not an overally warm quilt. This allows you to use through out the year, and great for typical Aussie weather. More versitality and mid warmth is mainly the people which buy this quilt. You can simply add a layer when it gets real cold, and thereby, you dont need to change your quilt every few weeks or days given todays ever changing climate. Fully Machine Washable and Easy Care.
Natural insulator, Great in winter as it provides great warmth, because it excels at trapping and retaining air keeping you warmer in winter

Excellent prosperities, in its ability to help regulate body temperature

Cozy feeling, perfect for people that prefer a little weight

Great for bed displays, we normally use wool quilts for our bed displays for evenness and puffiness

Easy to keep clean and maintain
Not sure what size to buy
Got a Single Bed Mattress Stick to Single quilt where possible
Depending on height of mattress and where you are using a mattress topper, a Single bed would be sufficient, but in some cases a double quilt would be required
Got a King Single Bed Mattress Double Quilt Doona offers the best coverage
A Double bed quilt would be the only choice, as manufactures dont manufacture a king single tailored quilt. But the double does fit on nicely and offers a nice size quilt for sleeping
Got a Double Bed Mattress Upsize to Queen Quilt Doona
A Double quilt on a Double bed is sufficient where the mattress is slow and only one occupant is sleeping on the bed, otherwise a queen quilt would offer better coverage for a more optimal sleeping comfort. Note the queen is only wider than the double, but the length remains the same.
Got a Queen Bed Mattress Upsize to King Quilt Doona
A Queen quilt is normally sufficient for standard queen size height mattresses upto 30cm, but today most new mattresses are fitted with extra layers such as memory foam and therefore, to achieve a nice look you need to upsize to a king size quilt doona. Note, the king quilt is only wider, the length will remain the same.
Got a King Bed Mattress - Why not upsize to Super King Quilt Doona
If you have a high mattress and find the quilt feels small, we have a super king quilt doona available, just few things why upsizing note, that when upsizing from King to Super King. Both the width and length of the quilt are larger by 30cm (or approx. 15cm each side). That 15cm on each side is normally sufficient to achieve that optimal look.
Got a Super King Bed Mattress Limited to Super King Quilt
An easy decision, just note, when choosing a doona, given the size of the quilt, id normally avoid heavy quilts if you have problem with weight as it tends to become a lot heaver. Thats why down quilts or mid filing quilts tend to be popular with super king. Given the larger size, the air pockets become trapped as there is no cold spots coming in, therefore, you dont need a heavy quilt (eg. 600gsm wool doona) unless you prefer that extra weight.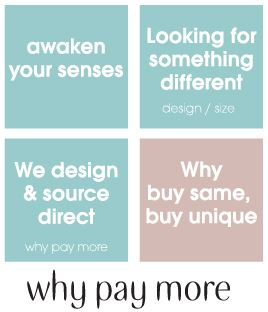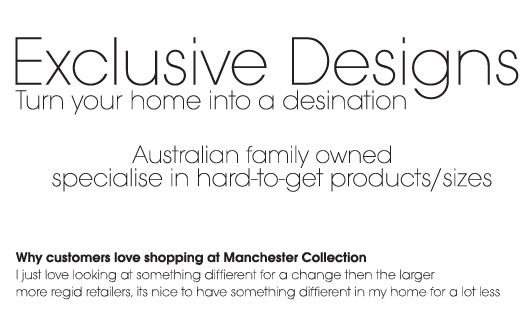 (MICROWOOL_QUILT)
Easy Care Construction
Fully Machine Washable
​We recommend you air the quilt prior to use, and follow washing instructions as per the temperature required.​
Note, that large heavy quilts are recommended to be professionally laundered due to there size.
Delivery
Orders received are normally processed next business day, except where stock not avaliable or needs to be recieved from store. Please allow 1-2 days in busy periods. If something is urgent please call and find out exact details.

Australia post & Fastway approximately quote the following time frames, (1-4) days for VIC & NSW, (4-6) days for TAS, SA & QLD, (6-9) days for WA & NT

There is a set $12.95 delivery fee for orders under $50 (After Discounts). Free Delivery for orders Over $50 (after discounts).

Specialty item(s) may attract a higher delivery fee due to quantity, size and/or weight

No international delivery is available
Returns
We hope you love your purchase, if not, easily return your item(s) instore or via post with 14 days of your order being received with proof of purchase and original packaging

Go to our store locator to find your nearest store or call our head office and we will happily assist.

Please note Quilts, Pillows and underlays are excluded due to health and safety regulations as set down by the Australian government. This does not apply to faulty items. Faulty item postage returns are refundable.

Please choose carefully as change of mind returns via post are at customer's expense

Please note, once order is placed, the order cannot be changed until dispatch.