Descriptions

---
Developed for people which perfer a mid-warmth quilt, simply add or remove layers as the season changes.
Wrap yourself in all-natural, exceptional warmth with premium 50% White Duck Down Quilt by Hoteluxe. More down means more warmth. And with 50% of this duck down quilt being made of the most eco-friendly bedding on the market, you can experience all the loftiness and breathability down quilts have to offer. With a 100% cotton down-proof cover and internally- stitched baffle walls you can keep your breathable filling right where it belongs with no shifting. Sleep to a beautiful balance every night with a quilt that delivers just the right amount of warmth.
Filling Weight Per Size
Single Bed 800g
Double Bed 1050g
Queen Bed 1200g
King Bed 1400g
Super King Bed 1800g
Why Youll Love 50% Duck Down Quilts
Super Lightweight
One size does not fit all. While many may find heavier quilts more desirable, some prefer still the lightweight quilts that regulate temperature just like the heavier blends.
Warmth Without Weight
Ideal for all seasons especially cool and cold ones, the Duck Down 50% Quilt gets you more warmth with less weight than other quilts.
Large Down Clusters
Down clusters expand or loft to fill up space and trap tiny pockets of air within their filaments. This creates insulation pockets that give the quilts their warmth. The more down clusters within the quilt, the great the capacity for loft and the warmer the quilt can be.
What Percentage Should I Buy?
The following percentages are ranked in order of ascending warmth to weight ratio and loft properties.
White Duck Down 50% (All season, lightweight warmth)

White Duck Down: 85% (Moderate warmth)

White Goose Down: 85% (Warmest)
Fiber Comparison
Duck down is lighter than Goose Down and provides mid-level warmth as compared to heavier Goose Down.
Construction Matters
We recommend baffled walled cassette construction for even distribution of warmth to give you premium sleeping comfort. Inferior down quilts dont prevent the down or feathers from shifting around overnight. Unfortunately, this leads to uneven warmth and discomfort. Our quilts are manufactured with only the highest standards in mind to ensure years of even, well-regulated comfort.
Enjoy 5 Star Hotel luxury comfort at home
Super-Light Weight great for people which have problems with handling conventional quilts which can be up to 4kg
Not sure what size to buy
Got a Single Bed Mattress Stick to Single quilt where possible
Depending on height of mattress and where you are using a mattress topper, a Single bed would be sufficient, but in some cases a double quilt would be required
Got a King Single Bed Mattress Double Quilt Doona offers the best coverage
A Double bed quilt would be the only choice, as manufactures dont manufacture a king single tailored quilt. But the double does fit on nicely and offers a nice size quilt for sleeping
Got a Double Bed Mattress Upsize to Queen Quilt Doona
A Double quilt on a Double bed is sufficient where the mattress is slow and only one occupant is sleeping on the bed, otherwise a queen quilt would offer better coverage for a more optimal sleeping comfort. Note the queen is only wider than the double, but the length remains the same.
Got a Queen Bed Mattress Upsize to King Quilt Doona
A Queen quilt is normally sufficient for standard queen size height mattresses upto 30cm, but today most new mattresses are fitted with extra layers such as memory foam and therefore, to achieve a nice look you need to upsize to a king size quilt doona. Note, the king quilt is only wider, the length will remain the same.
Got a King Bed Mattress - Why not upsize to Super King Quilt Doona
If you have a high mattress and find the quilt feels small, we have a super king quilt doona available, just few things why upsizing note, that when upsizing from King to Super King. Both the width and length of the quilt are larger by 30cm (or approx. 15cm each side). That 15cm on each side is normally sufficient to achieve that optimal look.
Got a Super King Bed Mattress Limited to Super King Quilt
An easy decision, just note, when choosing a doona, given the size of the quilt, id normally avoid heavy quilts if you have problem with weight as it tends to become a lot heaver. Thats why down quilts or mid filing quilts tend to be popular with super king. Given the larger size, the air pockets become trapped as there is no cold spots coming in, therefore, you dont need a heavy quilt (eg. 600gsm wool doona) unless you prefer that extra weight.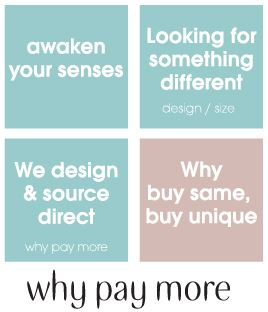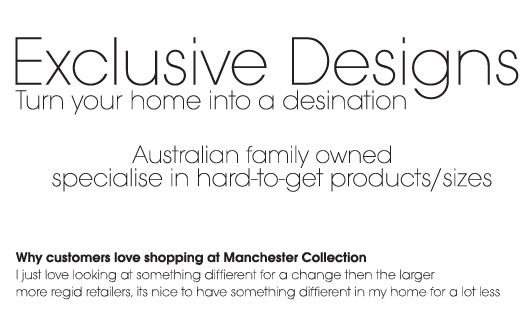 (WDD_50)
Down Quilt Care Instructions
Air well before use. Fluff and air frequently. Dry clean only (p). Air thoroughly after dry cleaning. To gain the most from your quilt we recommend that you fluff and air frequently to maintain it's loft and softness.
Quilts should be used with a cover always. Failure to do so might cause premature wear and tear. Prior to use, once unpacked shake the quilts and pillow to help fluff up the filling. Air thoroughly before using. When not in use for long periods of time, your product should be stored in a dry and well-ventilated closet or room. Regular airing and lofting, wherever possible will help keeping your product well maintained.
Delivery
Orders received are normally processed next business day, except where stock not avaliable or needs to be recieved from store. Please allow 1-2 days in busy periods. If something is urgent please call and find out exact details.

Australia post & Fastway approximately quote the following time frames, (1-4) days for VIC & NSW, (4-6) days for TAS, SA & QLD, (6-9) days for WA & NT

There is a set $12.95 delivery fee for orders under $50 (After Discounts). Free Delivery for orders Over $50 (after discounts).

Specialty item(s) may attract a higher delivery fee due to quantity, size and/or weight

No international delivery is available
Returns
We hope you love your purchase, if not, easily return your item(s) instore or via post with 14 days of your order being received with proof of purchase and original packaging

Go to our store locator to find your nearest store or call our head office and we will happily assist.

Please note Quilts, Pillows and underlays are excluded due to health and safety regulations as set down by the Australian government. This does not apply to faulty items. Faulty item postage returns are refundable.

Please choose carefully as change of mind returns via post are at customer's expense

Please note, once order is placed, the order cannot be changed until dispatch.