$29.95
$49.95
SAVE $20.00 (40%)
Descriptions

---
Features
Enjoy the luxury of our 100% cotton Avery throws to add character to your bedroom or lounge area
Beautifully woven checkered design
Generous 125cm x 150cm size to suit any lounge or bedroom
Machine Washable
Why use throws?
Add a new element of colour and texture to your room
Add arms-reach warmth in any room
Great for families with pets ‰ÛÒ protect your bedding or sofas
Throw on an extra layer
The use of our new throws adds instant warmth, texture, colour and pattern to the room‰ÛÓcascading over the back of a chair, folded on the arm of a sofa or spanning the foot of the bed.
What texture?
We typically recommend either cotton or acrylic based throws, for high volume areas given they‰Ûªre machine washable. For kid‰Ûªs bedrooms, faux fur throws have been extremely popular given there versatile to use them as blankets in the winter months for that added warmth.
What throw size is best?
In Australia, most will find the typical size of throws to be 127x152cm or 130x180cm.
Typically, both are suitable for most situations, however, customers typically ask would that size be appropriate for my situation. We generally feel your throw shouldn‰Ûªt overwhelm the sofa or bed, but instead create interest with some colour / texture. Things to look out for are, if you own a king bed then I would go with a larger throw, that's length is at least 180cm, this allows you the option of draping it across your bed (end to end). With sofas or couches, both sizes are fine. I would just be careful when selecting colours to create that ultimate look.
Tips on using Throws \ Achieve that designer look
Very furry equals very fun in the bedroom. Add Hollywood glamour with a big fur throw draped over your bed. Add silky sheets, and feel like a celebrity
Don't fold the fur throw. The great thing about using something as lush as (faux) fur is that it looks better messy! Don't try folding it, it is too thick. Simply drape it over the corner of your sofa, and play with the tucking a bit here and there.
Warm up a big bed. Try a throw blanket in a deep shade of brown to place on a king bed that has light bedding. It will make the large bed feel cozier.
Layer on the contrast. Give your beds more attitude with a throw. If using solid bedding, add a patterned throw for a fun touch. If using a patterned bedding, use a solid throw to bring out a particular colour.
Guest room warmth. Make simple bedding look more personal by adding a throw. Just fold it lengthwise and drape it across the end of the bed.
Create a casual cascade. Drape your throw over the back right or left side of a high-back chair. Don't worry about how it falls, it will look so warm and cozy. Choose a throw with fringed edges so it finishes looking soft as it nears the back leg.
Over-the-arm, Sophisticated style. One of the easiest ways to drape a thin throw is to fold it lengthwise and drape it over the arm. If it is too long after you fold it lengthwise, fold it in half.
Protect sofa cushions. Use a throw as a protective barrier on sofa cushions. If you have pets who like to sit on your furniture, this is a great way to keep the pet hair off the seats. Fur throws work best with pets, avoid knitted or stitched throws due to them not being pet friendly.
A great investment to any home living environment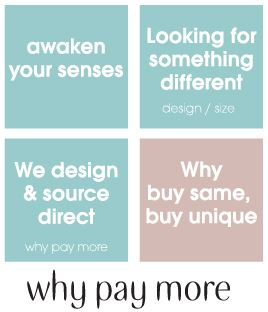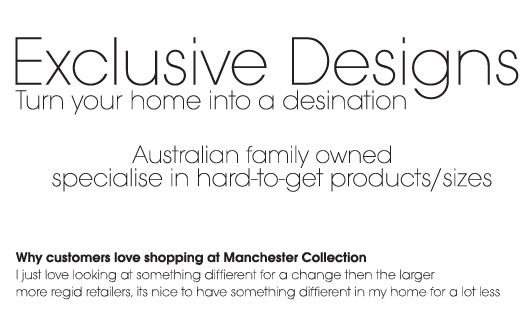 (AVERY_THROW_BLKNVY)
Delivery
Orders received are normally processed next business day, except where stock not avaliable or needs to be recieved from store. Please allow 1-2 days in busy periods. If something is urgent please call and find out exact details.

Australia post & Fastway approximately quote the following time frames, (1-4) days for VIC & NSW, (4-6) days for TAS, SA & QLD, (6-9) days for WA & NT

There is a set $12.95 delivery fee for orders under $50 (After Discounts). Free Delivery for orders Over $50 (after discounts).

Specialty item(s) may attract a higher delivery fee due to quantity, size and/or weight

No international delivery is available
Returns
We hope you love your purchase, if not, easily return your item(s) instore or via post with 14 days of your order being received with proof of purchase and original packaging

Go to our store locator to find your nearest store or call our head office and we will happily assist.

Please note Quilts, Pillows and underlays are excluded due to health and safety regulations as set down by the Australian government. This does not apply to faulty items. Faulty item postage returns are refundable.

Please choose carefully as change of mind returns via post are at customer's expense

Please note, once order is placed, the order cannot be changed until dispatch.