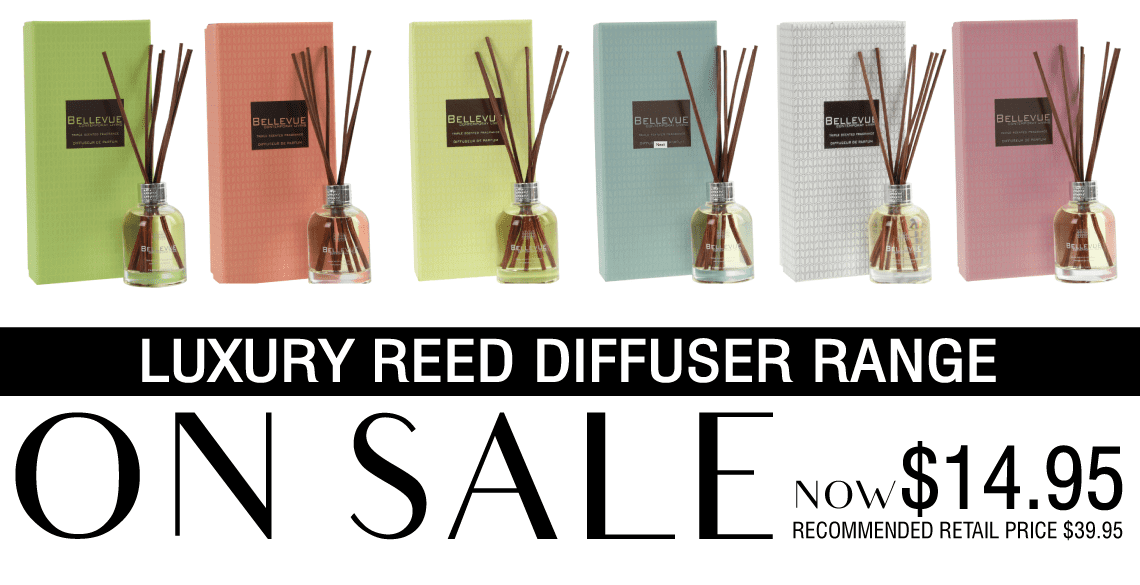 Reed Diffusers Sale by Bellevue Contemporary Living
Our home fragrance from Bellevue Contemporary Living Reed Diffuser range is the icing on the cake when it comes to completing a living space by engaging one of the human bodies most powerful scents, SMELL. Whether you love the sweetness of vanilla bean or the freshness of lemongrass and ginger, there is sure to be a scent that speaks to you.
​

Currently priced to sell our diffusers, we prefer to work on volume not profit with our reed diffuser range.